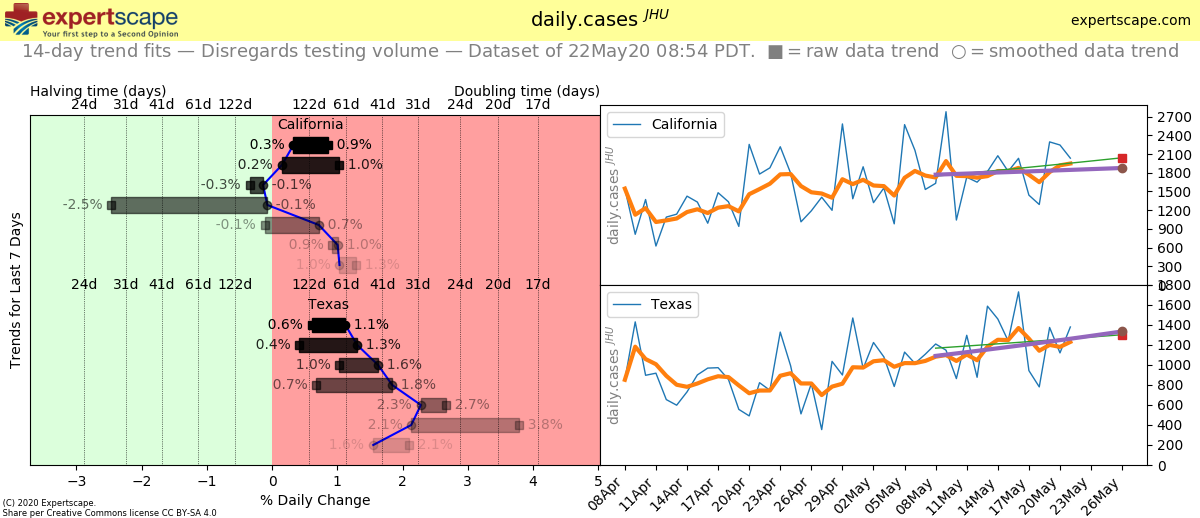 Previous
Next
Four Easy Steps
1

Choose your data source.

Sources include Johns Hopkins University, the New York Times, and the Covid Tracking Project. Track case-counts, deaths, and more.
2

Pick your locations.

Countries, states, counties, and provinces. Choose one or several.
4

Option: Get daily updates.

We'll email your custom CoronaCurves graph once a day. Free. Cancel with one click.
Get Started